(This post might be picture heavy for some of you since i'm gonna share many pics in this.
but it's gonna be interesting!)
today i'm featuring a shop named Space Pearls which provides you

a var

iety

of affordable treasures inspired by fairy tales, nature, and all things vintage.
Introduction of the Owner
I am...




23 years old




a mommy to a beautiful baby boy




an art student at the university of north texas




a harry potter lover




infatuated with fairy tales




aaand I love Etsy and spend many hours looking through the site rather than studying..
I loved her stuff and specially the tagline of her shop"Wish upon the stars".
I don't know why but I always fancy things like magic and fantasies and fictional and ummm non-real things..
so, here is some stuff that i couldn't help falling head over heels for..
not only i loved the stuff from her shop i love the photography too.. and not to mention the lovely quotations that Kayla has used for her products' descriptions..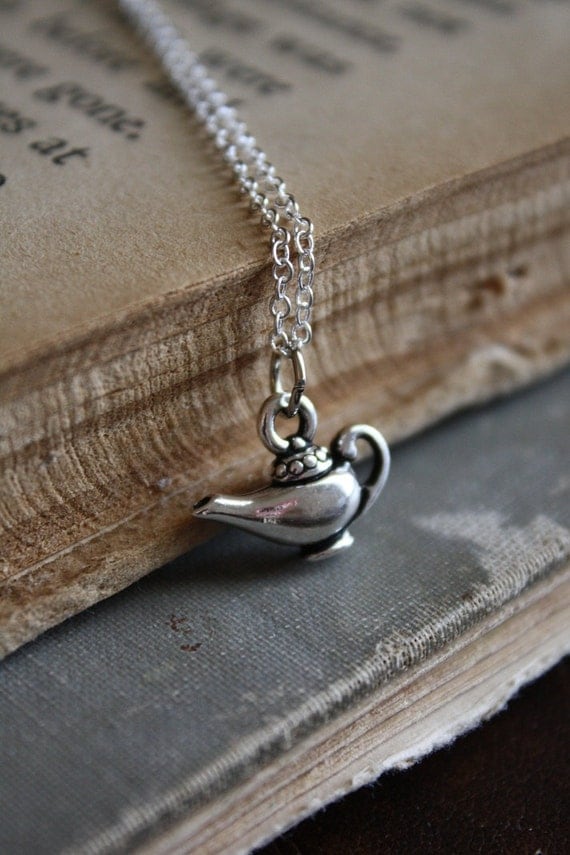 Three wishes, to be exact. And ixnay on the wishing for more wishes. That's all. Three. Uno, dos, tres. No substitutions, exchanges or refunds.
--Genie--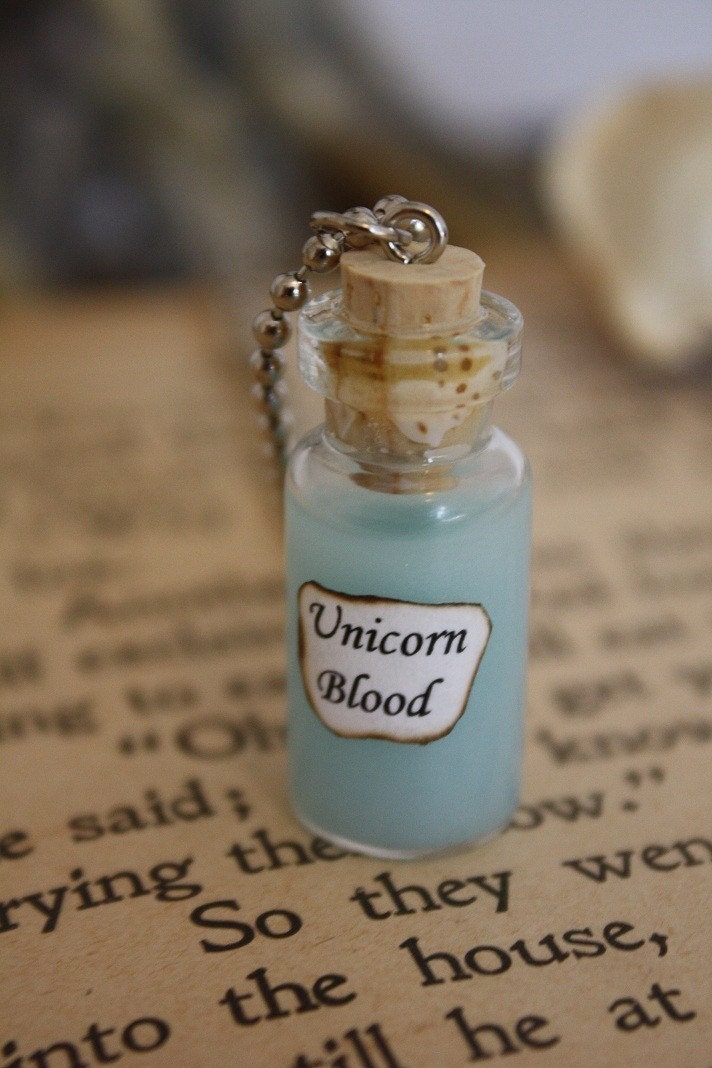 Unicorn Blood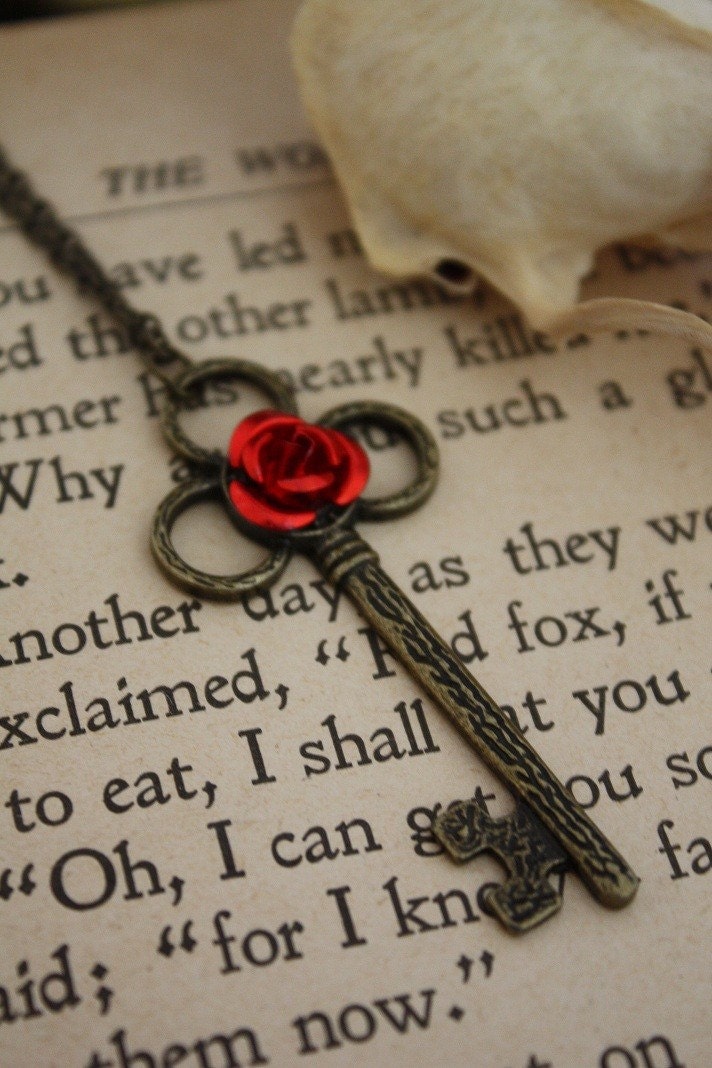 For who could ever learn to love a beast?
Beauty and the Beast Key Necklace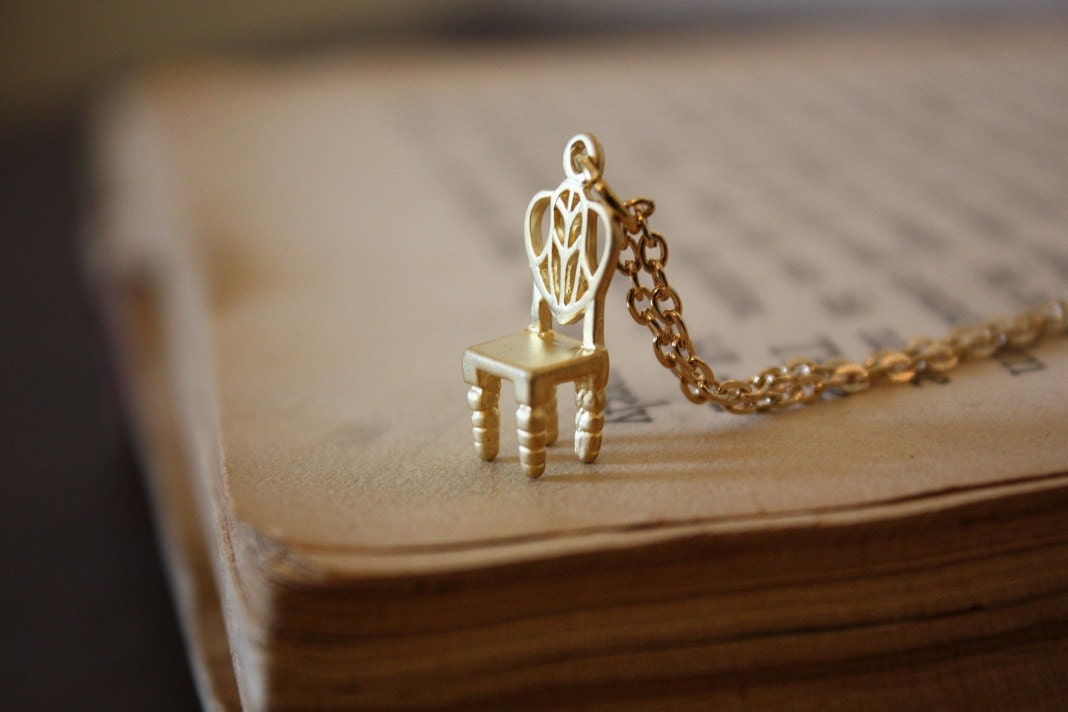 Fairy Tale Throne Necklace
All women are princesses, it is our right.
-The Little Princess -
The new moon, of no importance
lingers behind as the yellow sun glares
and is gone beyond the sea's edge;
earth smokes blue;
the new moon, in cool height above the blushes,
brings a fresh fragrance of heaven to our senses.
- D.H. Lawrence (1885-1930)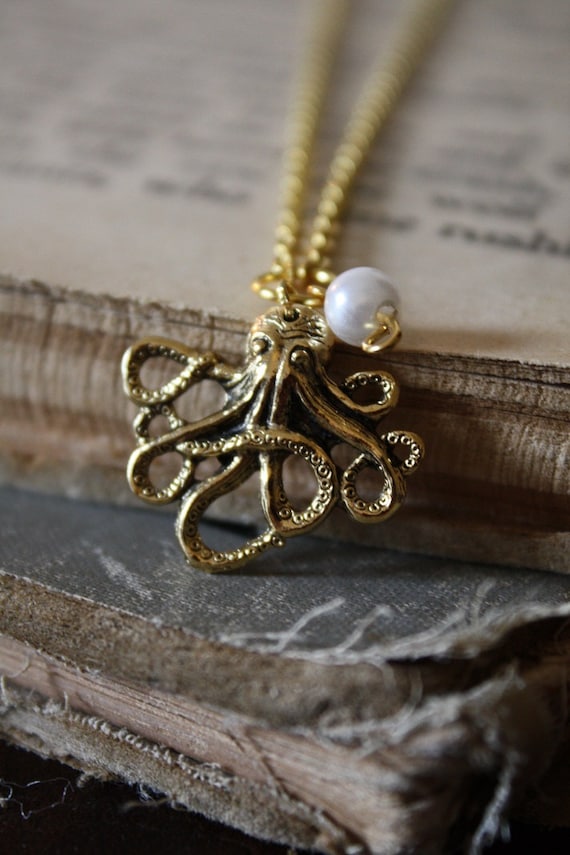 Mermaid's octopus Necklace
Oh how many tragic tears,
Must mermaids weep each day?
To leave behind the trail of gems,
Washed up on the shore in the bay.
-- Annabel Sheila --
This reminded me of Captain Davy Jones, that Octopus pirate captain in Pirates of the Caribbean Sea..hmmm this product could be named after that pirate too.. depends on how much fame he had or popular he is..(uh, sorry I'm being that nerdy marketing student again..)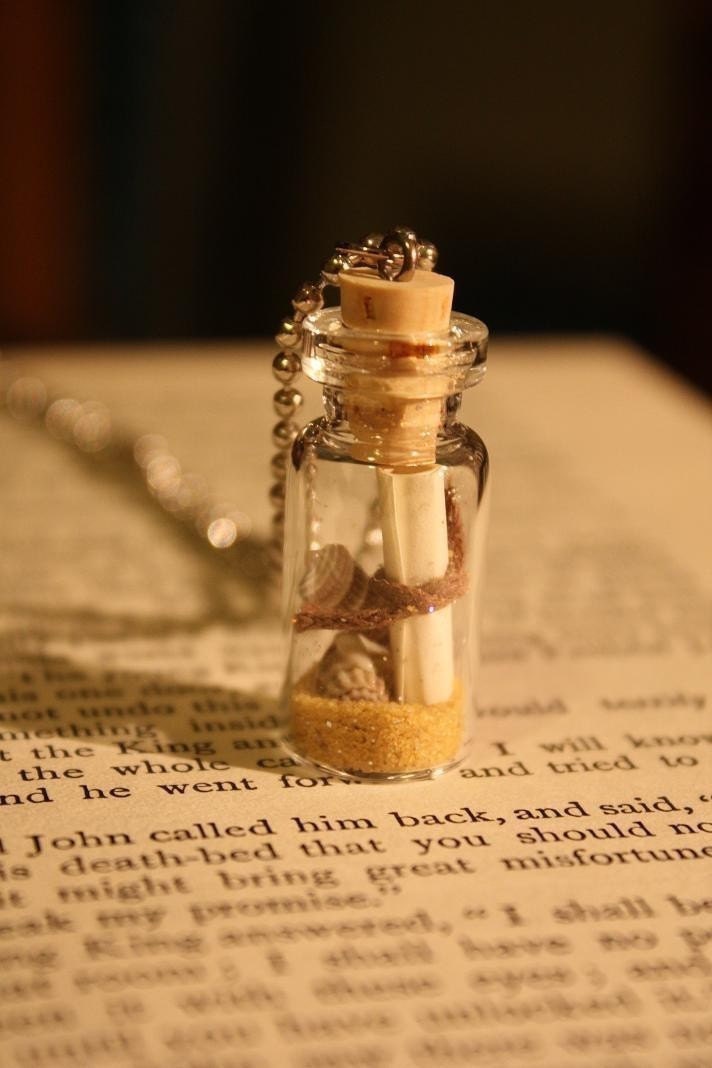 Message From The sea Vial Necklace
Even castles made of sand, fall into the sea, eventually.
-Jimi Hendrix-
This reminded me of Nicholas Sparks' Book
"Message In A Bottle"..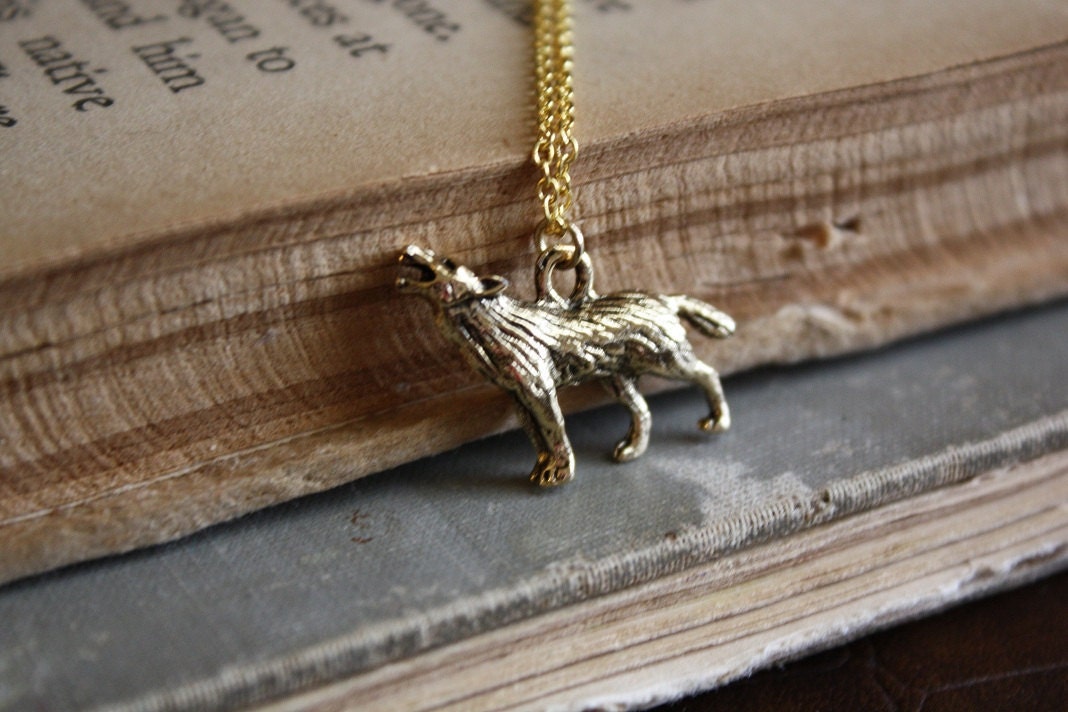 Wolf Necklace
I don't know if it's a warewolf.. but fyi I love werewolves too..
My, what big teeth you have...
oh, yes.. I love Harry potter too (even though i have read only one book, but i've seen all the movies.. i'm sorry but they were enough to make me fall for each and every thing related to Harry Potter).
there are numerous exciting things in Harry's world but there is this Golden Snitch that ever Harry fan loves..
Oh and i found a lovely quote regarding this
Isn't it lovely?
AND
Kayla generously offered one of my readers A GOLDEN SNITCH Necklace
which looks like this!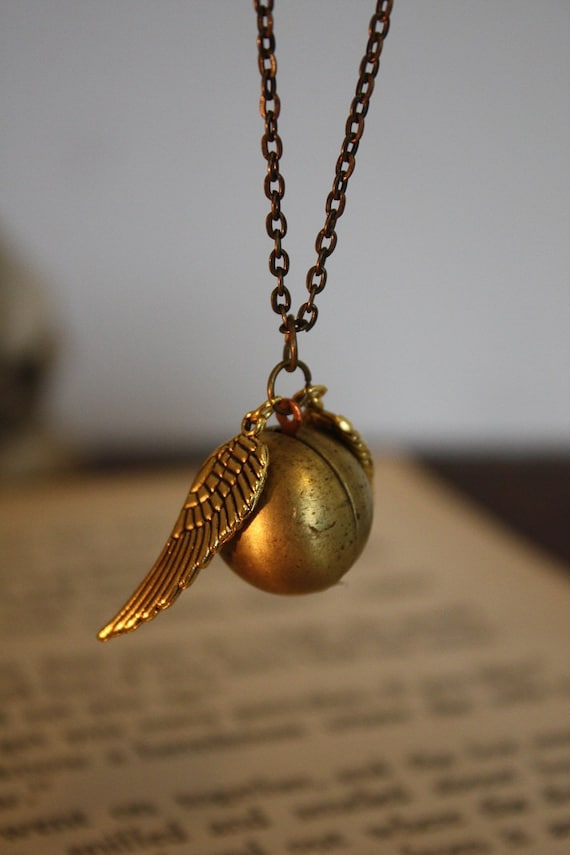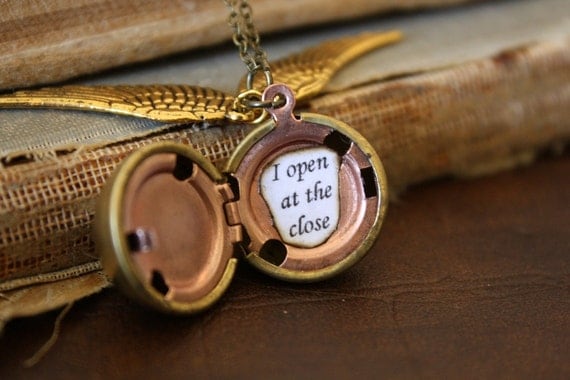 Checkout this widget below to enter the giveaway Contest!
a Rafflecopter giveaway
Ampersands & angle brackets need to be encoded.